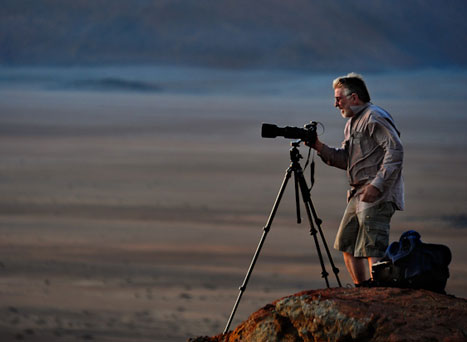 Paul van Schalkwyk is an African photographer and filmmaker. His appreciation for the light, composition and subject of life defines his art and continues to inspire his unique interpretation through the lens.
He has received more than 50 awards, both locally and internationally, for his work as photographer, cinematographer, director and writer. Paul's original interpretation of the landscapes, people, textures and light makes his work truthful and tremendously moving.
His acclaimed photographs have found a place in homes of many local and international collectors, galleries and institutions. He has exhibited locally and abroad and his photographs are regularly published in local and international magazines.